The West Virginia Society Sons of the American Revolution had it's Board of Management meeting on Saturday, March 21, 2015 at the Point Pleasant Housing Authority building in Point Pleasant, WV.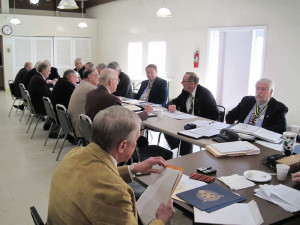 There were 21 Compatriots in attendance and we were honored with the attendance of SAR Past President General Raymond G. Musgrave.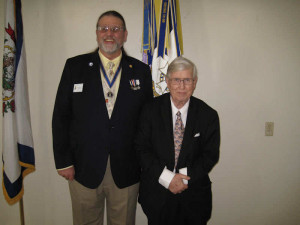 Various reports of the officers, committees and chapters were made.
Point Pleasant Chapter President Jack Coles presented Compatriot Gary Campbell with the SAR War Service Medal.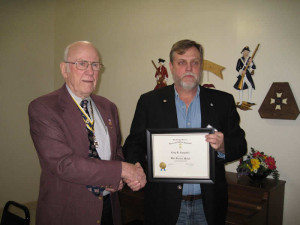 Compatriot Ray Kane presented an Application for Charter for a new chapter to be known as the Tygart Valley Chapter of the West Virginia Society of the Sons of the American Revolution, with its headquarters in Elkins, Randolph County, West Virginia. The Application for Charter of the Tygart Valley Chapter was unanimously approved by the Board of Management.
A special thank you to the Point Pleasant Chapter for providing refreshments after the meeting concluded.
More photos of the BoM meeting are posted in our Photos album.