The husband and wife team of John and Joanne Sauer have been active in the SAR for many years. Joanne Sauer has always supported her husband's deep interest and dedication to the SAR.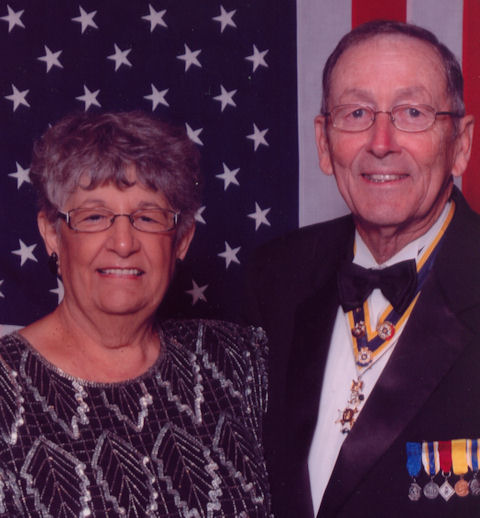 John Sauer has been a steadfast and active supporter of the NSSAR and WVSSAR since his membership in the SAR was approved in 1995. John has been the WVSSAR Color Guard Commander for many years and very rarely misses a WVSSAR Color Guard function or activity. He has traveled many hundreds of miles and dedicated many hundreds of hours of his time to the WVSSAR Color Guard in particular and the Sons of the American Revolution in general.
Below are listed some interesting facts about John Sauer.
Awards:
State SAR Meritorious Service Medal 2012
State SAR Meritorious Service Medal 2011
Patriot Medal 2008
Council of State Presidents Medal (silver)
National SAR Meritorious Service Medal
Silver Good Citizenship Medal
State SAR Meritorious Service Medal
State Medal of Distinguished Service
Liberty Medal
Patriot Ancestors:
John Thomas SCHLEY – Member of Maryland Committee of Observation & Committee of Correspondence
Positions Held:
Central District NSSAR Color Guard Commander 2014-2015
West Virginia Society SAR President 2006-2008
West Virginia Society SAR Color Guard Commander
Color Guard Committee
Flag Committee
Historic Sites & Celebrations
Hospitality & Music Committee
Medals and Awards Committee
Secretary Point Pleasant Chapter