The husband and wife team of Lance and Judy Carter have been active in the DAR and SAR for many years.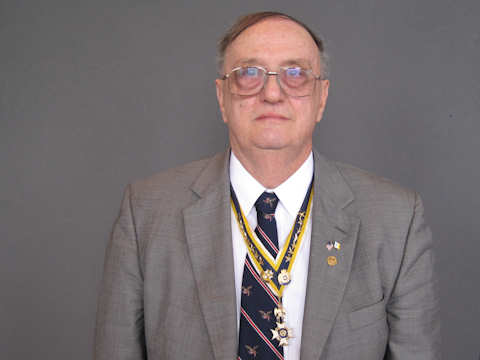 Lance Carter has been a steadfast and active supporter of the NSSAR and WVSSAR since his membership in the SAR was approved in 2003.
Lance Carter has proven his descendency from twenty-four (24) Patriots and he is researching other Patriot ancestors.
Below are listed some interesting facts about Lance Carter.
Awards:
National SAR Meritorious Service Medal 2014
State SAR Meritorious Service Medal 2012
Liberty Medal 2011
Patriot Medal 2011
Council of State Presidents Medal (silver) 2010
Libert Medal 2009
Military Service Medal 2008
State Medal of Distinguished Service 2008
SAR Centennial Medal 2007
State SAR Meritorious Service Medal 2007
Patriot Ancestors:
George ASBURY
William BROOKS
Samuel CARTER
Simeon CARTER
Thomas CARTER
Daniel GUTHRIE
John HAGER
Robert HAIRSTON
Thomas HARRISON
Griffith JOHNSON
Daniel LUTTRELL
Henry MARS
Samuel MARS
James MAXWELL
Jeremiah PENDLETON
Patrick PORTER Sr.
Meredith REINS
Michael ROWLAND
Moses STEPP
George STOVALL Sr.
Nimrod TAYLOR
Edward TINSLEY
Robert TWIGG
Alden WILLIAMSON
Positions Held:
Vice President General Central District NSSAR 2013-2014
West Virginia Society SAR President 2009-2011
Trustee West Virginia Society SAR
NSSAR Education
George Washington Endowment Funds Board
GWEFB Distribution Committee
GWEFB Fund Raising Committee
Patriot Biographies
Spanish Patriots
President John Howe